Island-Safari.com is an Internet based Tour Operator specialising in African Safaris and Island Beach vacations - an ideal combination for a perfect vacation!


Our Staff have visited every location that we offer to ensure that both Destination and Accommodation offer the highest levels of service and experience for their price range.


Started in 1999, Island-Safari.com was one of the pioneers in using the Internet to market Southern Africa - enabling internet users to deal directly and immediately with Consultants whose personal knowledge, passion and long term experience in arranging Safaris and Tours soon gained the confidence and continued loyalty for many clients
- or as they now are - friends!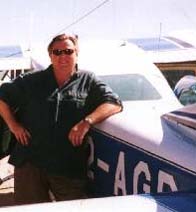 Managing Director and Owner Nigel Garner is a Resident of Botswana, and has lived in the Okavango Delta managing Luxury Lodges, his knowledge of Botswana and the Okavango is first hand and current.


CLICK HERE to meet all the Island-Safari.com Team
Island-Safari.com have become the leading Internet Tour Operator to Southern Africa by offering unparalleled knowledge of the Region and by offering the keenest prices available from any Operator. This is no idle brag - we are Air Botswana's largest single customer -carrying more passengers to Botswana than any other Operator.

Island Safari.com are proud to be Corporate Sponsors of Birdlife Botswana, The Okavango Wildlife Society, The Chobe Wildlife Trust and The Kalahari Conservation Society as we believe that only by protection, research and education can these fragile eco-systems be preserved for the future enjoyment of ALL.
Our objective is to remain a highly personalised Tour Operator offering good 'value for money' Tours and personalised Itineraries driven by our love of Southern Africa
But please, let the thousands of clients who have travelled with us tell you themselves about Island-Safari.com
CLICK HERE to see what our previous clients say about us